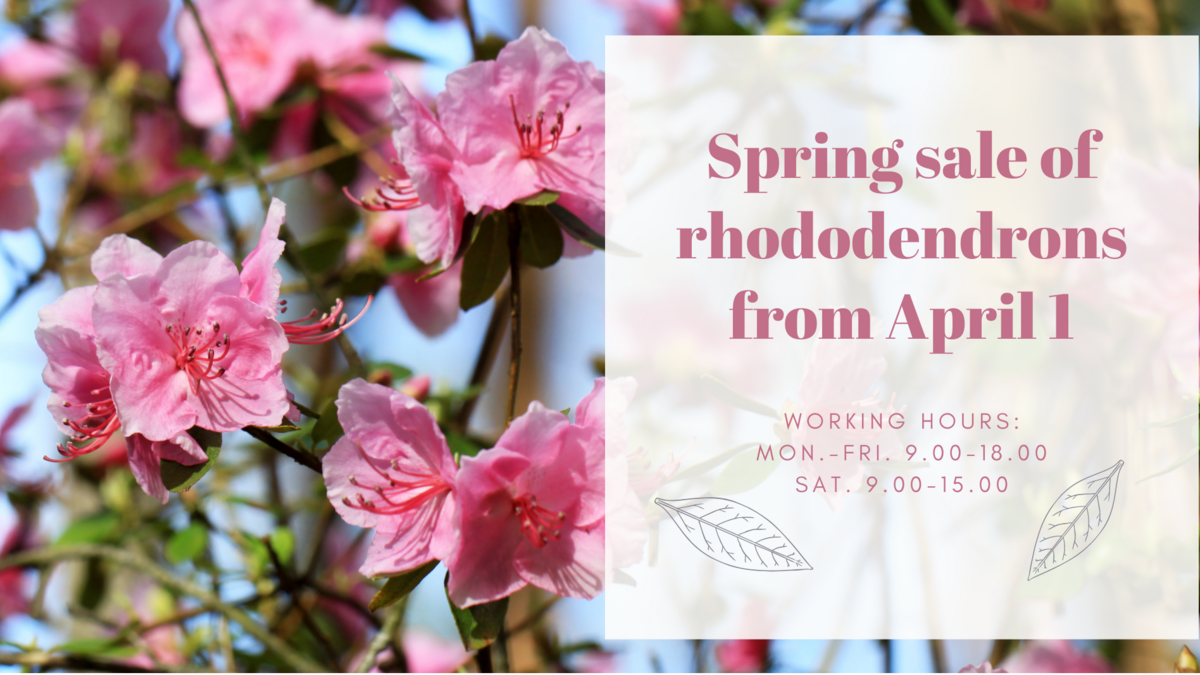 More than 90 different rhododendron species and varieties will be sold, including local rhododendron varieties developed at the University of Latvia.
A catalog of available plants will be published shortly.
There will be an opportunity to receive free consultations from specialists, to purchase the substrate and mineral fertilizers necessary for planting, as well as literature on planting and care of rhododendrons.
Working hours for plant sale: Monday–Friday from 9:00 to 18:00, Saturday from 9:00 to 15:00.
Also for the last month it will be possible to see the nursery for only 1 EUR!
Working hours for nursery visits: every day from 9:00 to 18:00.